This overnight Chia Pudding makes for an amazing meal. Make it in a mason jar and then layer in fruit and granola when you're on the run. It's also a great pre and post-workout meal. The chia seeds will give you sustained energy for long runs or intense workouts.
Benefits of this pudding
This is a very filling meal. High fiber and good carbs which means you will stay fuller longer and not over-eat. All ingredients are easy to digest and have a general "feel good" nature for your body. 
Chia seeds are packed with protein, fiber, omega-3 fatty acids, calcium, iron, antioxidants and more. They give you sustained energy before or after your workout.
Ingredients: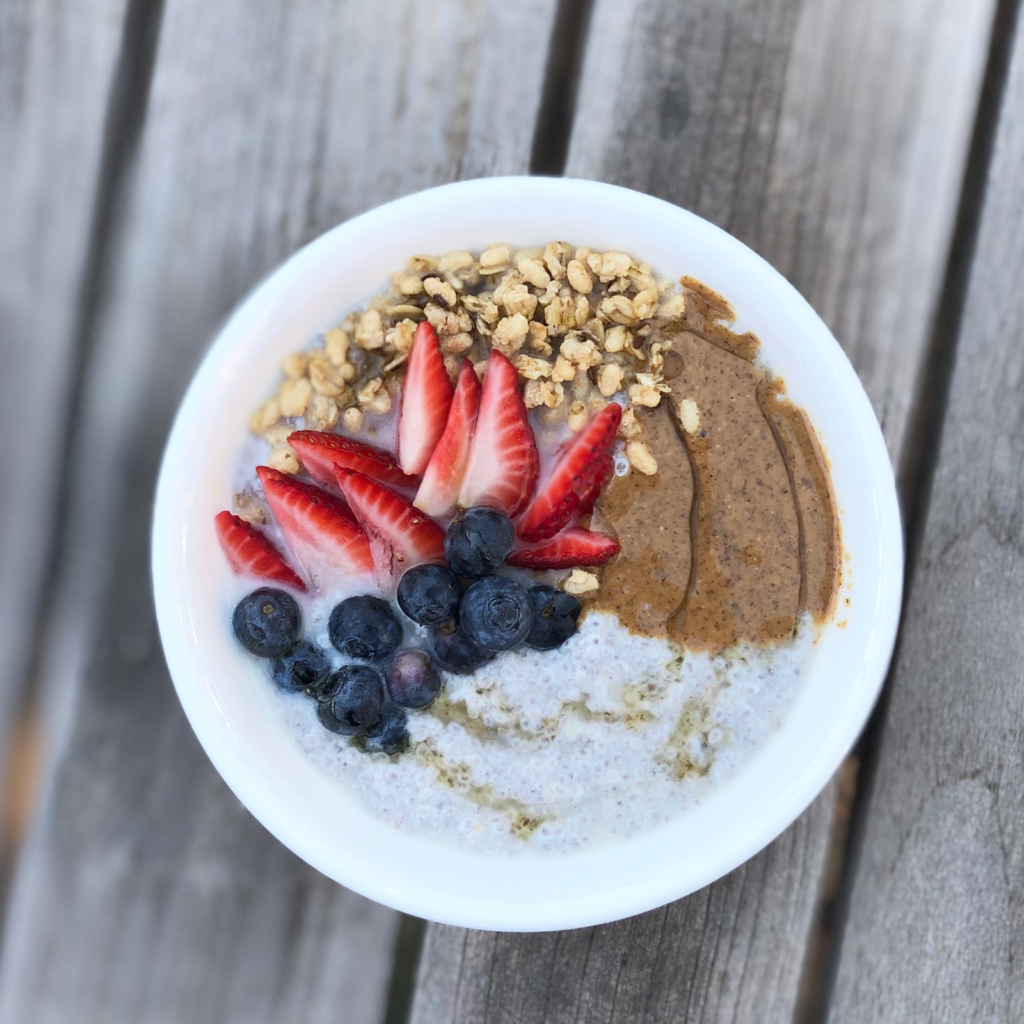 4 Tbsp Chia Seeds
8oz Unsweetened milk (almond, coconut, cashew) 
4oz Filtered Water
4oz Filtered Water
Zest from one lemon
1 Tbsp Lemon Juice
1 Tsp local honey
Topping options: almond butter, fresh fruit, granola, shredded coconut, cacao nibs, nuts
Recipe:
In a 16oz mason jar add milk, water, lemon juice, and zest, then slowly stir in chia seeds. Seal with lid and shake to prevent chia seed clumps. Put in refrigerator overnight or for a minimum of 6 hours. In the morning taste and add more honey if desired. 
If the chia pudding thickens too much for your taste, add more milk until desired consistency is achieved.
Add protein powder with chia seeds for an even greater protein-packed meal.
Make several batches at once and c